COAT OF ARMS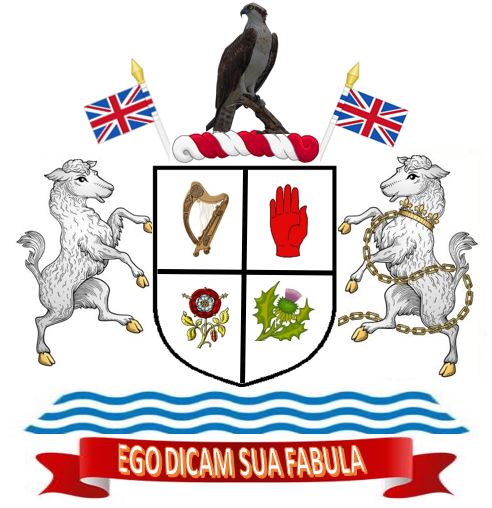 The Roots of My Family Tree
Crest: The Osprey, found on every continent except Antarctica, much like the descendants of our ancestors
Torse: From the Canadian coat of arms, representing the publisher's patriotism.
Flags: The two Royal Union flags represent the common heritage of the publisher's paternal and maternal ancestors.
Shield: Divided into four quadrants representing the four main ethnic nations of the publisher's genealogy.
Charges: The harp of Ireland, the hand of Northern Ireland, the rose of England and the thistle of Scotland.
Supporters: Two rearing lambs representing common people; one with a chain and crown representing the link and loyalty to the crown and one bare representing the unrestraint of immigration.
Compartment: Water representing transportation of immigrant ships.
Banner: Red, representing our common blood with the Latin phrase "ego dicam sua fabula", meaning "I will tell their story".